Buying or selling a practice is one of the most significant financial events in a dentist's career – with only one chance to get it right.
Associates Needed Across the Kansas City Metro
Contact us to find out more about these immediately available opportunities.
Act Now to See These Our Most Recent Practices for Sale
St. Joseph, MO and Troy, KS: The recent death of our client, Dennis T. Myers, DDS causes the need for an immediate sale of his dental practice with offices in St. Joseph, MO ad Troy, KS. The Troy office is the only practice in Doniphan County and has been in operation for over 40 years. The large building housing the practice stands on a prime corner of the city square and is also available for immediate sale. *The asking price of the building is NOT included in the Practice Total. Both offices have digital radiography. The St. Joseph office is located on the top floor of a US Bank building near the intersection of 169 Highway and the historic Lover's Lane. An associate doctor is in place and would be available to stay as a producer (especially in the Troy office) after closing. It is our intent to sell the practices and building as a package. This is an excellent financial opportunity as the practice has net income in excess of $500,000. Please note that $774,000 is the Asking Price and that reasonable offers will be considered.  View the combined summary sheet here.
Wichita – High quality practice located in northwest Wichita. See KS322.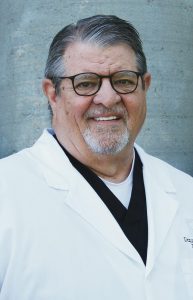 We mourn the loss of our friend and colleague Dennis Myers.
July 2, 1945 – June 3, 2018