About ADS MidAmerica Dental Practice Sales
If you're considering a transition, it makes sense to deal with a broker possessing the highest skills, experience, and integrity.  ADS MidAmerica Dental Practice Sales has been providing full-service solutions since 1993, and has been fully engaged in the sale of more than 265 practices.
At whatever phase you find your career – actively seeking to buy, planning for retirement, or considering future transition date, we encourage you to use this site as a resource, and to contact us for help in this major life/career event.
C. Steven Wolff, DDS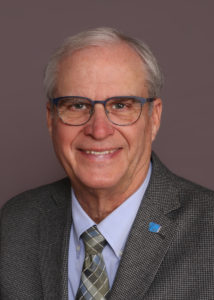 Dr. Wolff is a 1977 graduate of UMKC School of Dentistry and has owned and operated seven dental practices across the Kansas City area before moving into the practice transition field. He works closely with sellers to determine the fair market value of their practices and conducts analyses of all hard assets, patient statistics, and financial records to find the value of the entire practice, including the intangibles. He maintains a solid understanding of the active market to educate sellers on the current market trends and provides valuable advice to make for-sale practices attractive to active buyers.
Since 1993, ADS MidAmerica has sold 245 practices in Missouri, Kansas, Nebraska, and Iowa. Through a close relationship with the local dental schools, Dr. Wolff has become the go-to resource for young buyers entering the market.
Dr. Wolff is a contributing guest author for Dental Economics magazine and the Midwestern Dentist. Additionally, he is a contributing author to Dental Practice Transition, A Practical Guide to Management–the textbook currently in use at the University of Nebraska College of Dentistry.
He is currently serving as President of ADS, a nationally recognized alliance of independent dental practice brokers and management consultants.
Debbie Wolff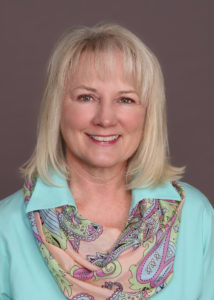 Debbie is a co-owner of ADS MidAmerica and handles all of the office's general operations as well as the analysis of tax returns, P&L's and practice information to be used in the evaluation and appraisals of dental practices. She has eight years of previous experience as an office manager in a dental practice and is a key component to the ongoing success at ADS MidAmerica.
Debbie received her Associate degree in Business Administration from Longview Community College. She is also a graduate of the Residential Appraising School and currently holds active real estate licenses in Missouri and Kansas.
When she's not behind the front desk at ADS MidAmerica, Debbie is most likely to be found with one of her fourteen grandchildren.
Brad Babcock, DDS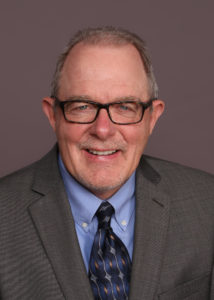 Dr. Brad Babcock has enjoyed a 36 year career in dentistry.  After graduating from the University of Nebraska School of Dentistry, he returned to his home town of Gillette, Wyoming to open his first office, where he practiced all phases of general dentistry for 15 years.
In 1992, Dr. Babcock and his family moved to Lee's Summit, Missouri, as he joined the areas largest group dental practice, Independence Dental Center.  Over the next 16 years, he practiced in the Independence office as well as purchasing two other practices.
Dr. Babcock left private practice in 2008 to join the faculty of UMKC School of Dentistry in the undergraduate clinic.   In his five years at UMKC, Dr. Babcock has received the Distinguished teacher award 3 times, and been named faculty of the year the last 4 years. Dr. Babcock feels that teaching at the school was been a great way to give back to the profession that has been so good to him.
Brad and wife Julie have 3 grown  daughters, and two outstanding grandchildren. They  are very active in their church, and Brad has served on the church elder board for a number of years.  When not busy with work, church , or family, Brad can be found fishing, as "wetting a line" has become his primary hobby.
He is very pleased to have the opportunity to use his broad base of experience in practice management to contribute to the ongoing success of ADS MidAmerica Dental Practice Sales.
Tom Wolff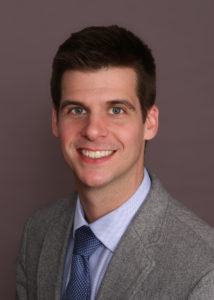 Tom Wolff rejoined the ADS MidAmerica team in December 2017. He will be working in a multi-dimensional capacity across the office, which includes valuation and analysis, marketing, and all facets of the brokerage side of the business.
Prior to ADSMA, Tom owned and operated a career management consultancy that specialized in personal branding for executive-level clients. Tom's experience managing multiple complex projects and delivering an elite level of service to a discerning client base will be an immediate asset at ADSMA.
Tom and his wife Corinne recently welcomed their fourth daughter into the world. With Claire (7), Violet (5), Paige (1) and Sadie (baby), their days are spent on the soccer fields, at the dance studio or anywhere else their kids need to be.
He is looking forward to working with Dr. Wolff and the rest of team and continuing the 25-year tradition of serving dentists across the Midwest.