Check out our listings in Missouri.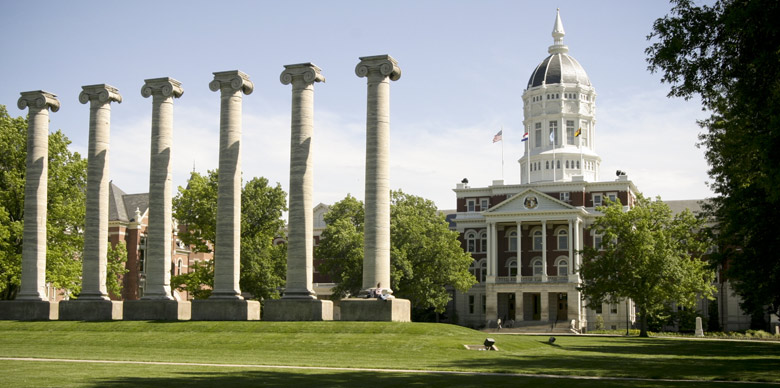 EASTERN KANSAS CITY METRO
Fantastic opportunity to own the only dental office in a growing Kansas City suburb. Free-standing building with great visibility along the main street. The office is currently open two days a week, but is primed for rapid growth to a three- or four-day-a-week practice. MO375 Summary
COLUMBIA, MO
Are you ready to elevate your dental career and take over a thriving FFS practice? Look no further! This practice boasts an impressive 20-year track record of consistent success, bringing in $1.5 million in collections annually over the past three years. With six fully-equipped operatories nestled in a prime professional building, this practice is perfectly positioned for you to step in and take the reins or the seller I willing to stay a few months to help with transition if preferred. Deliver top-notch treatment to an established patient base and make your mark on the dental industry. MO374 Summary
SPRINGFIELD

– SOLD
Fantastic opportunity in one of the fastest-growing Springfield suburbs. Newly built out just 10 years ago, this practice is on pace to collect $650k in 2022. This will be an excellent practice for a first-time buyer or an established doctor looking to add a new location in the area MO373 Summary.
NORTH CENTRAL MISSOURI
A well-established practice that has served its community for over 35 years. With four operatories and three-year average collections over $700k, this will be a great opportunity for the right buyer who is looking for a small-town lifestyle or willing to commute 30 minutes from Columbia. MO371 Summary
SOUTHEAST KANSAS CITY METRO

(SOLD)
This client has several specialty offices located in the southeast section of the Kansas City Metro and this listing includes three of those practices. Seller will also entertain conversations regarding the other two offices and the real estate associated with four of the five practices. Confidentiality is very important to specialty practices due to the nature of their referral base. KC370 Summary 
COLUMBIA

(SOLD)
This high tech practice is located in one of the most desirable cities in Missouri. Full digital records, radiography including 3D, CEREC scanning and milling and CO2 laser are in place. There are six operatories with space available for a seventh. MO370 Summary
EASTERN KANSAS CITY METRO

(SOLD)
Beautiful practice with a quality buildout. $600K in collections with room to grow. Great small town only 25 minutes from the eastern metro suburbs. MO368 Summary
MIDWESTERN SPECIALTY PRACTICE

(SOLD)
This practice is owned and operated by one of the true experts in TMD, Dental Sleep Medicine and Craniofacial Pain diagnosis and treatment. The practice specializes in these disorders and does very little traditional dentistry. This is a referral practice with 90% of patients being referred dental professionals. The seller will stay after the closing to train the new owner and ensure continuity of care for its very special patient base. The practice is located in an upscale, family friendly Midwestern college town that has plenty of educational, social and cultural opportunities. MW420 Summary
KANSAS CITY METRO

– SOLD
Premier dental practice in the metro with exceptional revenue and profitability. Please call for details.
LEE'S SUMMIT, MO

– SOLD
The practice is located in a desirable area of Lee's Summit. The office has five operatories in 2000 square feet. The practice was established in 1978 and has been at the current location for twenty years. There are approximately 1400 active patients of the practice and the hygiene department makes up about 39% of the total practice production. The building is available for purchase. KC366 Summary
SPRINGFIELD, MO

– SOLD
This practice is located in one of the most desirable areas of Springfield.  A ten-operatory free standing building makes this a rare opportunity.  A well-established tradition of excellent family dentistry over decades has made this a practice that will not be on the market long.  Very consistent profits from year to year doing "bread and butter" dentistry make this an exceptional opportunity..  The building is also available for purchase. MO367 Summary
NORTHWEST MISSOURI

– SOLD
Dual location specialty practice. Call for details. MO366 Summary